Personalised Learning - Pedagogy - Proven Results – Passion & Positivity – Partnership

Let's invest in your child's future!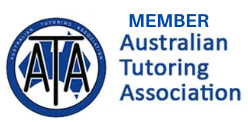 Learner's Hub is a Tutoring Centre that delivers the highest possible holistic support, teaching and learning experiences to every child, every day.  
We cater for all students through our Numeracy and Literacy Classes from Pre-Foundation to Year 9, aiming to achieve both their academic and personal goals. We also offer School Holiday Programs like STEM classes and Art Workshops. 
We promote positive, interactive, and fun learning environment through our teaching strategies, classroom games, mindfulness practices, and teaching resources. We're NOT just doing worksheets after worksheets!
We have 'Duty of Care' to our students – so we ensure that we follow and implement Child Safety Standards  and undergo Mandatory Trainings  and workplace checks.
 We're a proud Member of 'The Australian Tutoring Organisation (since 2015) and Qualified Tutors', which aim to raise the standards of the Tutoring Industry. 
Our Education Centre has passionate and highly qualified teachers and tutors. We undergo regular Professional Development Trainings and complete KPIs.
Learner's Hub is proud of our flourishing diverse, inclusive and respectful culture. 
Lastly, we're an 'Award-Winning Education Centre' – which means that your children are learning from the best in the industry.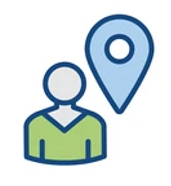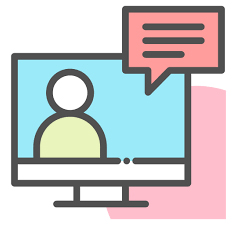 Small group of 2-5 students only per teacher
WE'RE NOW Accepting Enrolments
for Term 4 2023 - pls contact us
0416 891 813.
Learner's Hub TEAM
OUR TERMLY Teacher / TUTOR PD
The Learner's Hub Way – 3 Ps
Each student has a different learning style, need, interest, and ability; therefore, we use a personalised approach that permits your child to learn at their own pace – moving ahead in areas they excel at whilst giving the topics and concepts they're struggling with the focus and extra practises they deserve, until mastery is achieved. Extension activities and homework are also available for students to complete throughout the week.
Learner's Hub's teaching content is aligned to the Victorian Curriculum so it's exactly what your child is learning at school -this reinforces what they're already learning and helps them prepare for homework and assessments.


With our teaching strategies, combined with our qualifications, experiences, skills, passion, and love for teaching, we're proud to see and reap the rewards by achieving results. Learning goals are achieved as they – showed confidence and mastery of concepts pre-requisite to more complicated topics;  aced their school exams and assessments; received more than the average NAPLAN scores; and established study habits, skills, and love for learning – that served as their solid foundation throughout their courses of studies… and wherever life may take them.
Partnership with Parents, Schools, Local Community and Organisations
Lastly, Learner's Hub breaks the dichotomy between tutoring and schooling as they ensure that everyone's on the same page. We give
regular feedback to parents after each class and a termly progress report is sent so they never need to wonder about their child's progress. Relationships between parents and their children are also not strained during study times. We have happy and grateful parents as they see improvements and results in their children's performance and attitude. We can also work with your child's teacher and there are instances where schools recommend us to their students. We're also proud as we are connected to local schools and communities in  Melton  City Council and in the Western Suburbs. Learner's Hub is also a proud member of Australian Tutoring Association (ATA), Victorian Institute of Teaching (VIT) and Career Association of Victoria (CEAV).
Click each title below to read the full article and to learn more about Learner's Hub. 
MEMBERSHIPS & PARTNERSHIPS
5 - Star Ratings as seen on Learner's Hub Facebook Page Reviews and Google Business Page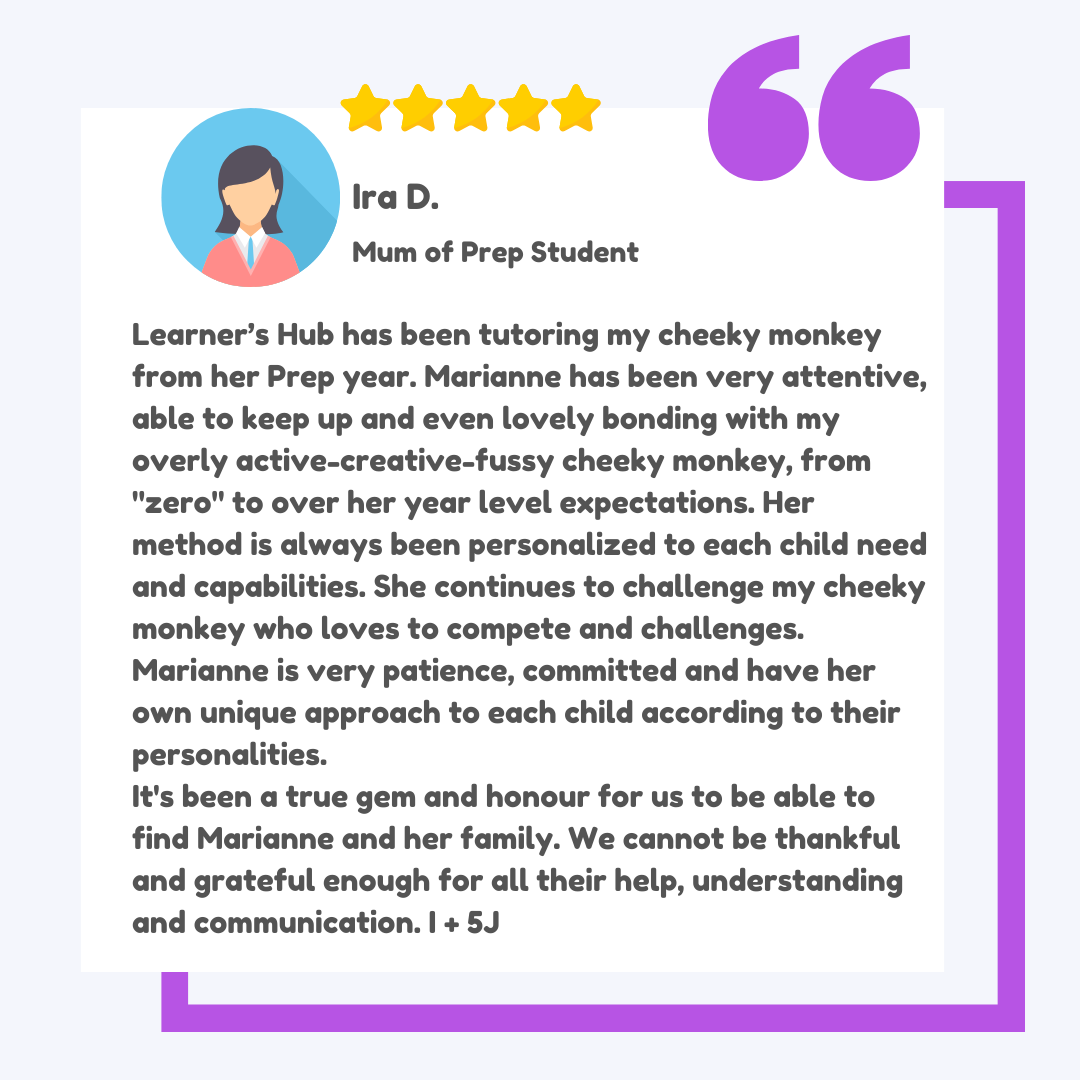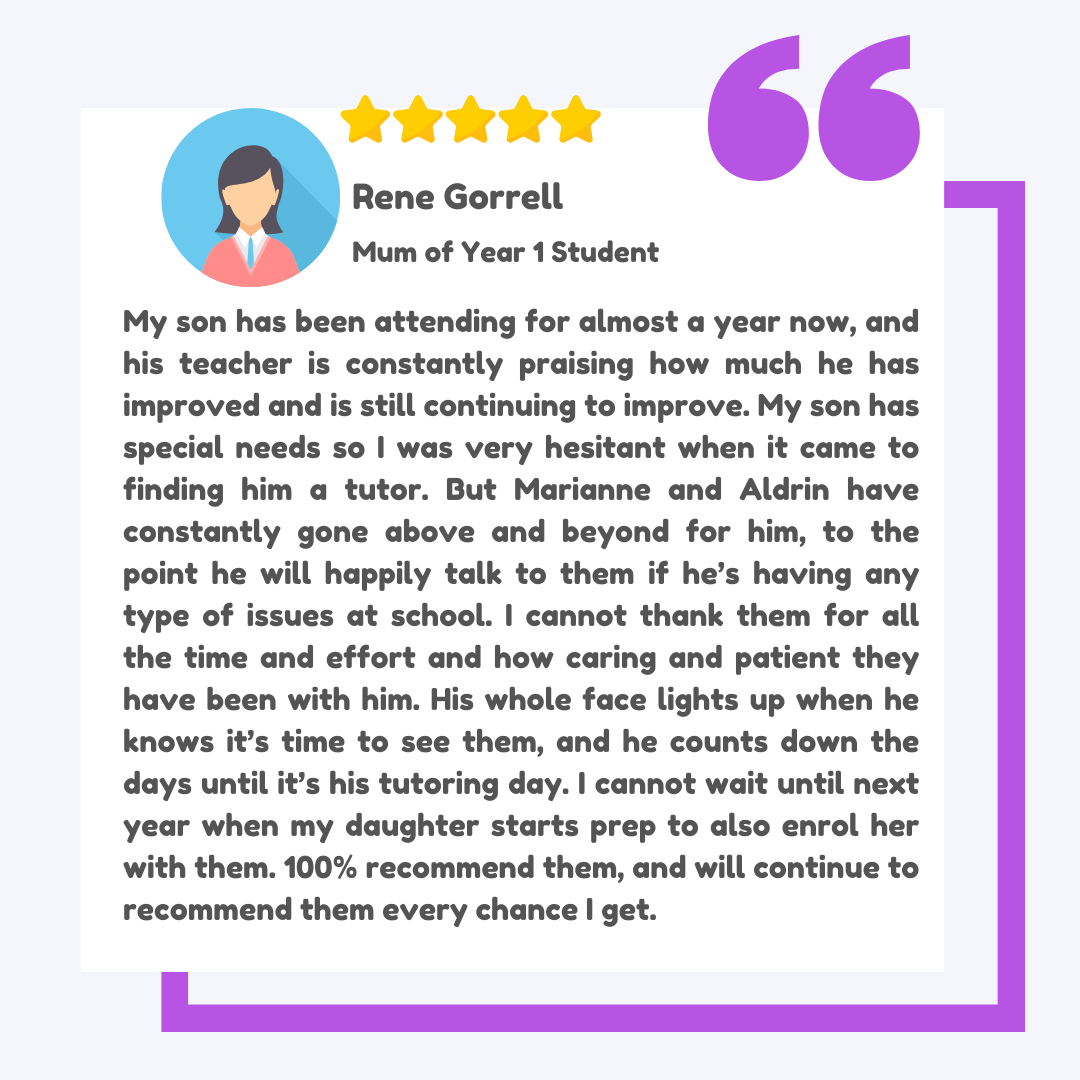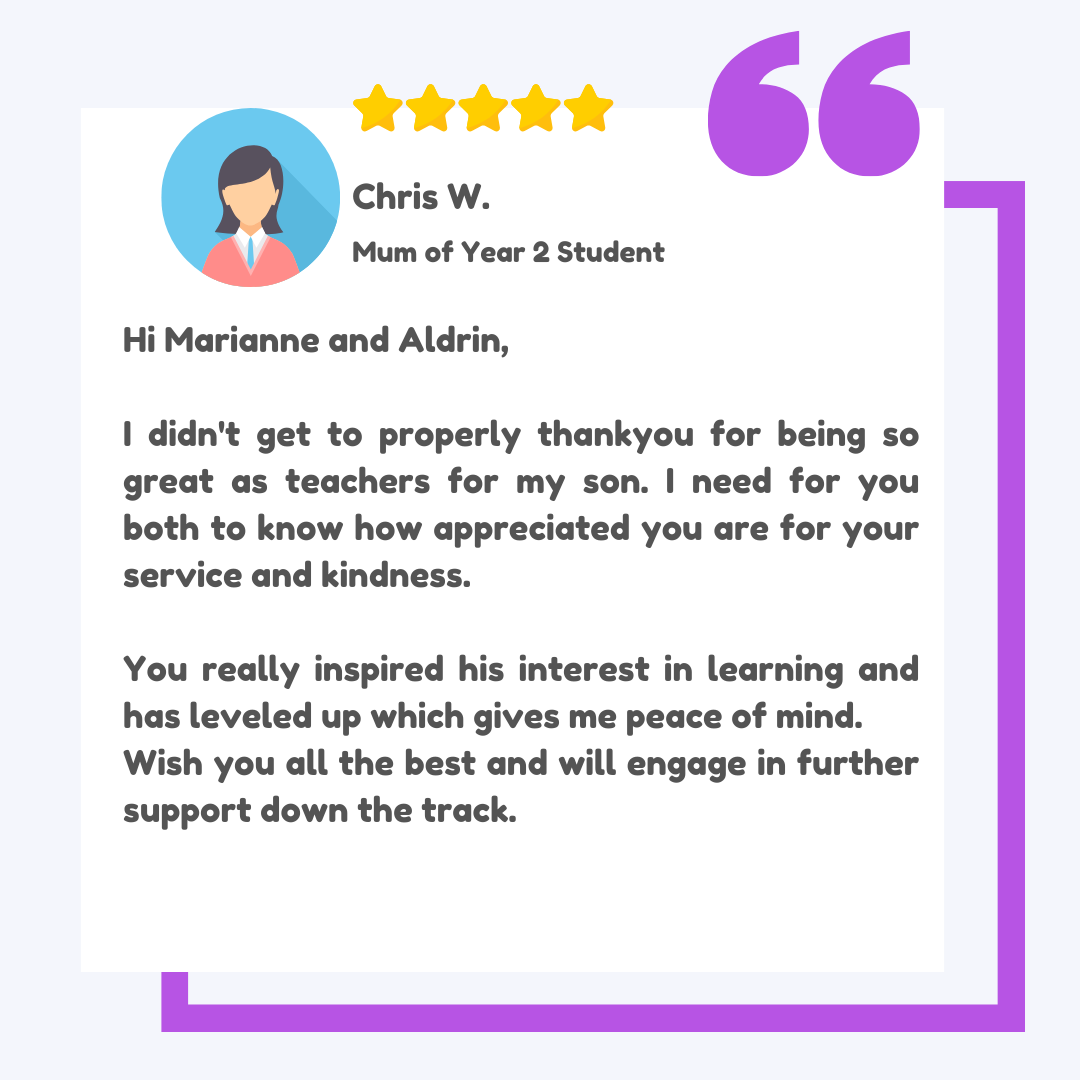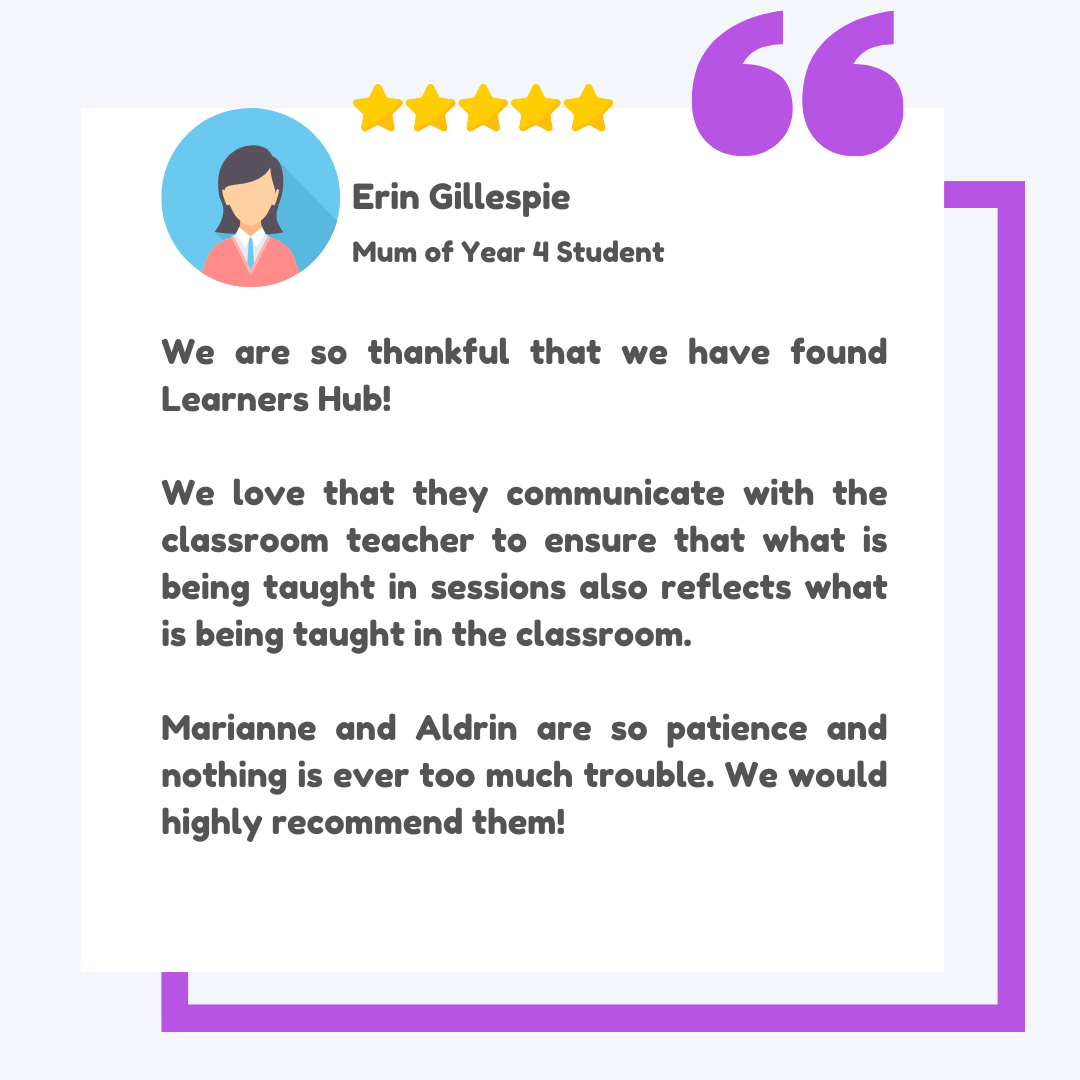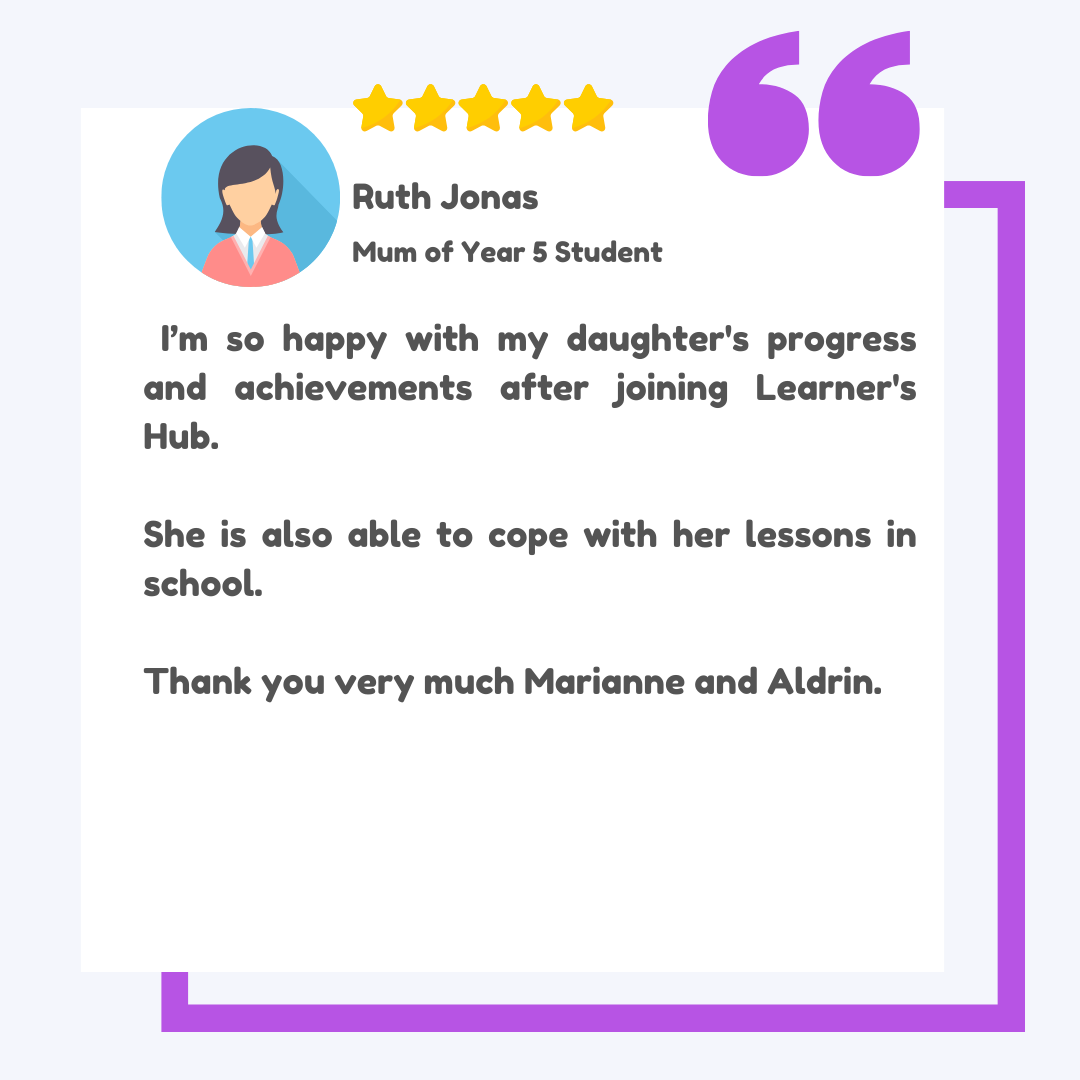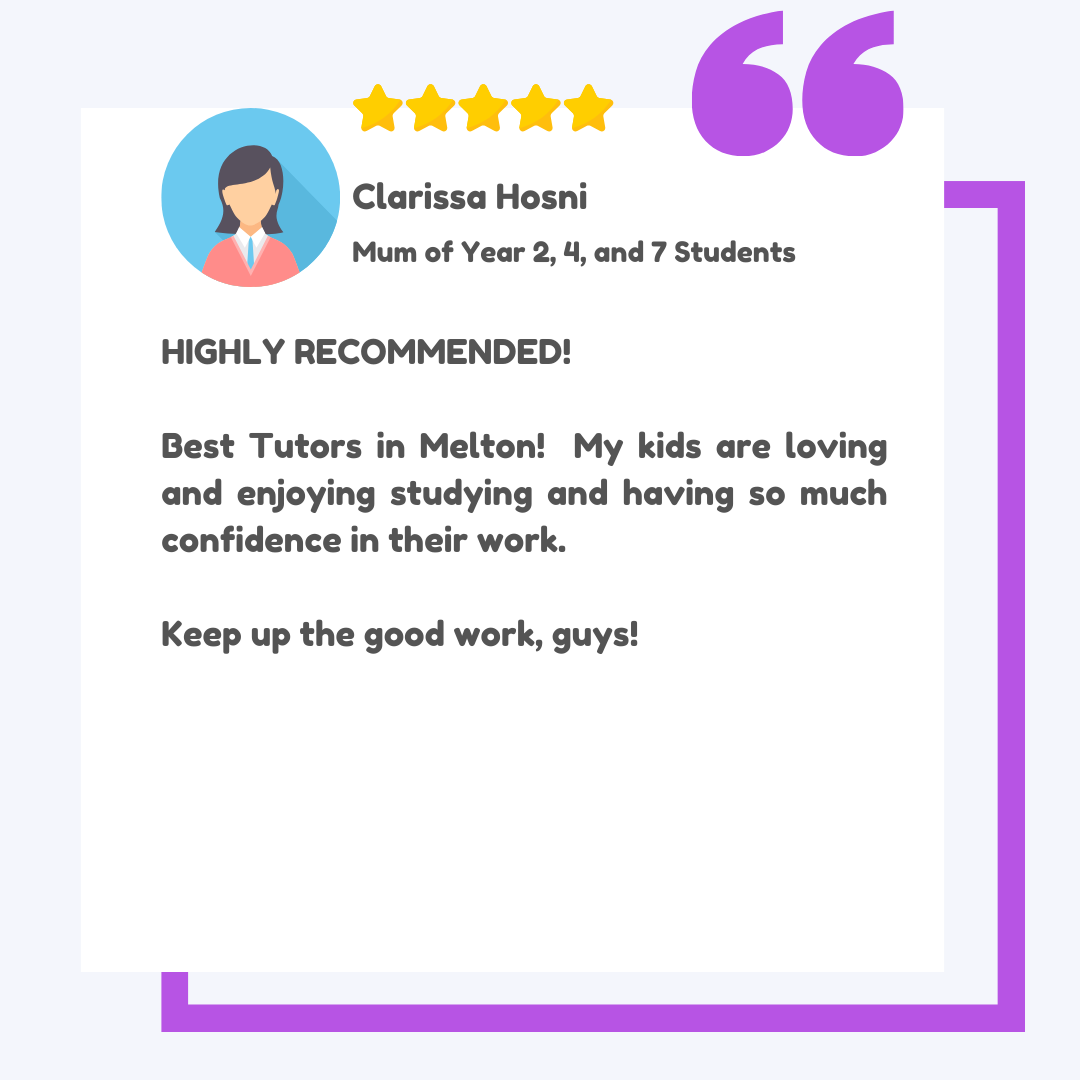 Marianne comes from a family of teachers. She literally grew up in a school setting and found the classroom enrvironment a happy place.  She's been teaching for 17 years now and is currently a full-time VCE lead teacher in one of the secondary schools in Melton.  She's always inspired by the La Sallian way of "teaching the minds, touching the hearts and transforming the lives of students."  Her qualifications include:
Fully Registered Teacher – Victorian Institute of Teaching (VIT)
Bachelor of Education – "Cum Laude" (with honours)  from De La Salle University
Graduate Certificate in TESOL (Teaching English to Speakers of Other Languages) from Victoria University
Certificate IV in Training and Assessment
Skillset in Career Development and member of Career Education Association of Victoria (CEAV)
Accredited Money Minded Coach
Trained First Aider:

 

CPR, Asthma, Anaphylaxis and Youth Mental Health
Current student in Master of Education
Aldrin has a natural charisma working with children and is very passionate about building a strong foundation when it comes to education.  He currently works in a health care setting and has a background in nursing.  His qualifications include:
Bachelor of Science in Psychology
Diploma of Early Childhood Education & Care
Certificate III in Education Support
Certificate III in Aged Care & Individual Support
Trained First Aider:

 

CPR, Asthma and Anaphylaxis
Working with Children Check (WWCC)
Current student in Certificate in Learning Intervention
We'd love to hear from you.
Send us a message or
request to book an appointment.
Tuition for Primary and Secondary School Students